Quilts
This was by far a most difficult quilt for me. Don't have a clue as to why, except for the teeny, tiny pieces in it. ...
Wall Hangings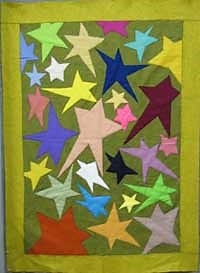 Lincoln has been dubbed "The Star City, USA." If I were to donate this, it would be to the City of Lincoln. I have lived ...
Minitures
Androcentrism teaches us to believe God is male. It also teaches that Adam was created in God's image, therefore, male. However, mankind of Genesis 1 ...